Hello Everyone – When your energy levels stop you from caring…
I don't know about you but with everything that has been going on I am exhausted and tired and seem to be sleeping a lot.  Over the holidays I ran around for everyone and then it was my partners 50th and we had a great fancy dress party and of course I went as Captain Birdseye, thankfully I had a week off and I am so glad as I have been so exhausted.
It did not help that I fell over in the ice and hurt myself.  
This got me thinking about how the caring role can be so full on that it is difficult to take time for yourself. sleep, relax and take time away for yourself.
I understand more than ever the importance of this because believe me you cannot go on forever. 
So, while we have horrible cold weather, lack of sunshine and moods are not at there best, let's agree to be more mindful and take a restful few minutes per day for ourselves.
Don't forget we have the weekly drop in at the Buddhist Centre on a Tuesday 11am to 1pm, we have weekly Yoga for all on a Wednesday 2.30pm to 4pm at the Buddhist Centre as well as much, much more.
if you are unsure then about what is for you then come chat to Audrey and I as we are here to help you.
But remember not to fall if you can help it, because believe me it really hurts …
---
Don't forget that if anything happens, use the numbers below and if it is an emergency dial 999.

Important Numbers:
Domestic Violence Duty Line:  020 7364 4986 between 9am – 5pm.Victim Support:  020 7364 2448/7957
Tower Hamlets Connect/Adult Social Care : 0300 303 6070
Keep well in winter.
There are little things we can all do to take care of ourselves over the colder months. Here's some information and advice on how to stay well, heat our homes better, minimise costs as well as access support as needed.
If you are concerned about the welfare of a vulnerable or elderly person who may not be coping during this cold weather, please call Tower Hamlets Connect on 0300 303 6070. 
If you are concerned about a homeless person during the winter months, please check our tips on ways you can help and use the StreetLink website.
https://www.towerhamlets.gov.uk/lgnl/advice_and_benefits/Keep_well_in_winter.aspx 
---
Help for Households Gives clear information about the exceptional payments, energy support and existing support schemes available, so the public know what is available and where they can find help. The homepage brings together over 40 support schemes that the public may be able to access depending on eligibility. Additionally, a range of online tools will help citizens quickly and efficiently check the support they might be eligible for and how to access it.
---

This Week's Activities – check out the https://ccth.org.uk/new/calendar/ 
---
Holocaust Memorial Day 2023
We're working in partnership to deliver a programme of events and activities including schools and community film screenings, a walk, and an inter-faith memorial event, to commemorate Holocaust Memorial Day 2023, in line with the theme of 'Ordinary People'. 
Holocaust Memorial Day takes place annually on 27 January.
People in Tower Hamlets are invited to come together to challenge hatred and prejudice through remembering the millions of people murdered in the Holocaust, under Nazi persecution and the genocides that followed in Cambodia, Rwanda, Bosnia and Darfur. 
---

Canary Wharf Winter Lights returns
The festival is the largest of its kind in London, transforming Canary Wharf with over 20 stunning installations, leaving the dark winter evenings aglow.
The spectacle showcases light art and interactive installations by some of the most innovative light artists across the globe with some new commissions alongside pieces never seen in the UK. From a family of giant mammoths at Riverside, to an immersive fibre-optic tunnel in Wood Wharf, there is sure to be something to spark your imagination.
---

Liveable Streets consultation
Have your say on transport changes for Liveable Streets schemes in Weavers, Old Bethnal Green, and Brick Lane.  
The dates for the consultations are: 
Old Bethnal Green and Weavers public consultations will launch on 23 January 2023 and the deadline for responses will be 12 February 2023.
Brick Lane public consultation will launch on 30 January 2023 and the deadline for responses will be 19 February 2023.
---
Share your thoughts on maternity services
We want all women and pregnant people in north east London to have the best experience when using maternity services.
Healthwatch Tower Hamlets is running a short survey to find out about the choices you are making, or have made, on your maternity care and your hospital or birth centre.
By taking part in this survey, you will help shape NHS maternity services to make them better for a wide range of local people in the future.
---
---
---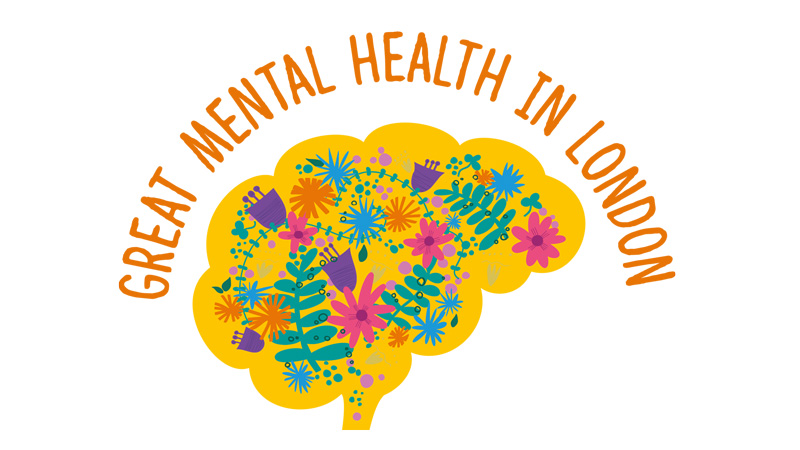 Great Mental Health Day is taking place on Friday, 27 January 2023.
In a year that's remained challenging for many of us, it has been our communities, friends and families which have played the most important role in in getting us through difficult times together.
That's why Great Mental Health Day 2023 will celebrate the power of community kindness and tell the story of how we've come together for one another across London.
With plans already taking shape for what promises to be an action packed day, we're asking you to think about how you'd like to get involved and celebrate Great Mental Health Day 2023.
Find out more
https://thriveldn.co.uk/communications/campaign/great-mental-health-day-2023/?utm_source=ActiveCampaign&utm_medium=email&utm_content=Your+latest+update+from+Thrive+LDN&utm_campaign=Thrive+LDN+newsletter+-+22%2F12%2F22&vgo_ee=i41PwqF72s1%2FbsAHLRbGNA%3D%3D
---
Don't Forget to Get your Jabs – it makes sense to protect yourself so you can protect the person/s you care for…… 
---
---
Six new FOOD Stores to tackle poverty 
Six new food pantries are being launched by Tower Hamlets Council to tackle poverty and support residents through the cost of living crisis.
In partnership with national charity Family Action, the FOOD Store project aims to provide affordable quality food.
---
Launch of Somali National Helpline 0800 6102020
Better Safe Communities are pleased to inform you of the launch of the first historic Somali National Helpline, sponsored by the local businesses up and down the country and in regards to poor service provisions of UK public services for Somali communities nationally.
The Helpline was founded by Khadra Hersi, a student of London Met University. It is aimed at the Somali community, helping with language barriers, immigration, and mental health issues due to war in their country. The Somali National Helpline are a service that uses professionals to support people overcome issues they are facing. They exist to support individuals with language matters, mental health issues, and beneficiaries to solve their problems. They also provide translating and interpreting services. They are here to support and advocate for many problems faced within the Somali community such as young adults suffering from knife crime, and elderly people who feel isolated and lonely due to language barriers.
---

---
Why do you need a Lasting Power of Attorney? 
Does the person you look after making their own decisions but want help managing their money? Maybe they can make their own decisions now but want an arrangement in case they can't in the future. Without a Lasting Power of Attorney (LPA) your family may need to go to Court. This can cause lots of hassle, delay, and expense. 
There are 2 types of Lasting Power of Attorney; finances & property matters and decisions about health and care. 
Why should you do it now? 
1 in 3 of us will suffer dementia

Many of us will retain mental capacity, but will physically struggle to manage our affairs at some point in our life

Being married or asking your chosen person to act for you is not enough – you need to legally give them the power to help you

If you leave making your Power of Attorney until you need it, it will be too late.
Carers Centre Partners 
The Carers Centre Tower Hamlets is pleased to work in partnership with respected Law firms to provide carers with affordable support with LPA.  
 Jones Whyte are a Glasgow based multi award winning Solicitor firm and the reigning Law Firm of the Year 2021 
They prepare thousands of Powers of Attorney every year

 

Have partnerships with many major national charities

They offer competitive Power of Attorney fees £349 + vat
Carers Centre staff can refer you, or you can contact them yourself on 0330 175 1234 or email appointments@joneswhyte.co.uk 
You can find our more about Jones Whyte here Power of Attorney – Solicitors Glasgow | Jones Whyte Law 
Duncan Lewis Solicitors – "We believe in access to justice for the most vulnerable in society and do everything we can to ensure legal advice and support is available for those who need it most".  
Duncan Lewis Solicitors are a national firm with offices locally. 
They prepare thousands of Powers of Attorney every year

They are available for face-to-face appointments at their local office (1 Kingsland High Street, Dalston, Hackney, London, E8 2JS) or surgeries at the Carers Centre if requested 

They offer competitive Power of Attorney fees £350 + vat
Carers Centre staff can refer you, contact us on 0207 790 1765 or at enquiries@ccth.org.uk 
You can find out more about Duncan Lewis here https://www.duncanlewis.co.uk 
 Most solicitor firms support with LPA and carers are under no obligation to use either firm listed above and are free to seek support from any firm they choose. 
What is I do not want to pay for support with LPA? 
We also provide workshops and information for those who want to set up an LPA themselves, many people set up LPA without legal support. You can check our Calendar or give us a call for updates on our latest workshops. 
You can also see the information links below for information. 
Different ways to manage someone's affairs  
Call us on 0207 790 1765 or email enquiries@ccth.org.uk to find out more about LPA. 
---

A carers guide to home fire safety
A new video resource has been launched on the London Fire Brigade website to help carers learn how to keep people that receive care safe from fire.
Sadly, around one third of those here who die or are severely injured by fire are in receipt of some form of care or support. If you are a formal (domiciliary care worker, support worker or clinician) or informal carer (family member, friend or neighbour) and are caring for someone in their own home, this new resource will help you identify fire risks and show you what you can do to reduce them. There is also more information available on the website around fire safety and prevention.
---
---
---
WALKING ALONE? REMEMBER THESE 10 TIPS
1) Plan Your Route
Make sure you plan your route ahead of time. If you are walking in an area you are not familiar with, this can help keep you from getting lost. You will be able to walk with confidence. If you do get lost, don't wander aimlessly, find a gas station, supermarket, or fast-food restaurant where you can ask for directions.
2) Make Sure Someone Else Knows Your Plans
Don't go out when it is dark without telling someone, even if you are just taking the dogs out for a walk around your neighbourhood or walking home from a friend's house nearby. It may seem paranoid, but in fact, knowing someone knows where you are can be reassuring and help you feel safe. If you fall and hurt yourself or run into trouble, and someone knows where you are, they can send help if you don't arrive at your destination on time.
3) Always Carry Your Phone with You
Always carry your phone, but not for music or to make social calls as your walk. Your phone can be a lifeline if you see something suspicious or worse if something happens to you. Download a safety app on your phone, so you'll be able to discreetly alert the authorities if you feel threatened or see something suspicious.
4) Avoid Suspicious People and Areas
Areas that are dark, deserted, or out-of-the-way, such as an alley or a parking lot, can be riskier than a well-lit area full of people. Stick to busy, lighted paths, to minimize the risks. Also, walk mainly in familiar places where you are known. That way, if you feel like a suspicious person is following you, you can always duck into a store you know or knock on a neighbour's door. Avoid empty streets and pathways with thick shrubbery.
5) Keep Your Hands Free
Except for a flashlight and one of the items discussed below, keep your hands free. If you are carrying anything, put it all in one bag or backpack. This will make it easier for you to react if you notice someone following you. In a dangerous situation, carrying too many bags can keep you from moving as quickly as you can if your hands are free or if you only have one bag.
6) Carry a Non-Violent Deterrent
In addition to a flashlight, carry a non-violent deterrent such as a whistle, mace, or pepper spray. A whistle will help you alert others and call them to aid you if something is wrong. The loud noise may put off attackers, and they'll move on to find someone else. Mace or pepper spray can give you enough time to evade a potential attacker, and in a pinch, a flashlight can be used as a weapon. Make sure you know how to use the mace or pepper spray to get its full effect.
7) Wear Reflective Clothing to Prevent Accidents
When it comes to personal safety, it's not just about suspicious people. Areas with low visibility can be prone to accidents. Reflective clothing allows bikers and cars to see you as you walk along. A flashlight or headlight can also help drivers see you if there are dark stretches of road on your route.
8) Take a Self-Defence Class
When fighting off something as an assault, the element of surprise can work in your favour. If you regularly walk alone, take a self-defence class. You don't have to become a black belt. In fact, it's probably better to learn something like Krav Maga, which has been popular for self-defence. The idea is to disable your attacker enough for you to get to safety, and a class focused on self-defence will help give you those survival skills.
9) Remove Any Distractions
Keep your phone in your hand in case you need to hit the panic button on your safety app, but don't let it distract you. When walking alone at night for exercise, music can be motivating and energizing but also distracting. You may not hear someone driving or walking up behind you. Avoid wearing headphones or talking on your phone as you walk.
10) Trust Your Gut
When walking alone at night, trust your gut. If you feel like an area or situation may be dangerous, don't wait around to find out. Stop and scan your surroundings if you think someone is following you. If you are being followed, walk as quickly as you can to a well-lit public place. You can wait until you feel safe, or call a friend, a taxi, or an Uber to help you get safely get home at night.
Following these personal safety tips will help keep you stay safe when walking alone. Always be aware of where you are and alert to suspicious activity.
---
Opening hours
Monday - Friday – 9.30am – 5pm
Saturday and Sunday – Closed